"Bee Our Guest" Apitourism Experience

Learn About Bees & Beekeeping
This 2.5 hour apitourism adventure begins with a tour of our apiary in Plainfield Ontario, led by an experienced beekeeper. We provide all the necessary personal protective equipment so that you will be comfortable while you learn about the amazing world of honey bees and other pollinators, and the important role they play in our environment.
Guests will take a look inside the bee hive, learn about honey bee biology, life cycles, pollination, and more. You'll learn to handle beekeeping equipment, hold a frame full of live honey bees or fresh raw honey, and possibly see the Queen of the hive. You will be sent home with a digital photo of yourself holding a frame of bees.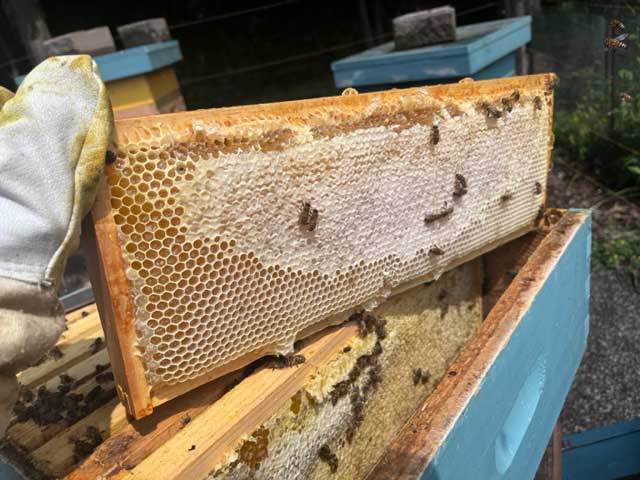 Build Environmental Sustainability: Create Your Own Bee Products
Learning all about added value products from the hive such as honey, wax, and pollen, you will discover several ways in which we can all create less waste, use less plastic, and shop and support local wherever we live, resulting in less fuel emissions.
You will create and take home your own beeswax food wrapper. Our onsite shop will be open, offering a variety of other beeswax and honey-based products.

Honey Tasting & Plein Air Lunch
Before enjoying a locally prepared charcuterie-style luncheon in our outdoor setting, we will conduct a honey tasting session, while teaching you about native plants and the importance of pollinators. Together we will pick a fresh bouquet of flowers to decorate the lunch table.

During the luncheon there will be an opportunity for guests to reflect on your favourite aspect of the unique apitourism experience.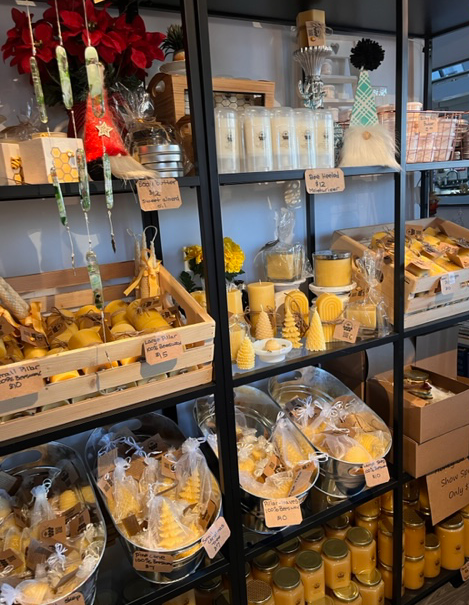 Book Your Apitourism Experience Today:
Buy a Gift Card:
Purchase a gift card to be redeemed on any Experience or Activity